COVID-19 and Psoriasis
18/01/2022
Since the beginning of coronavirus disease 2019 (COVID-19), there has been concern about the effect of the infection on Immune disorders. One such disorder is psoriasis. Several studies have been conducted to assess the risk of infection in people affected with psoriasis and what complications might occur in them if infected.
Image Credit: Fuss Sergey/Shutterstock.com
What is Psoriasis?
According to the Centre for Disease Control and Prevention, psoriasis is an autoimmune disease that makes the production of skin cells faster which results in a build-up on the skin as scaly patches. Psoriasis tends to be a life-long disease. It occurs in cycles and can be flared up due to a trigger. It affects about 1-3% of individuals in North America.
Psoriasis is commonly associated with comorbidities such as arthritis and diabetes. Since psoriasis patients are prescribed immunosuppressant drugs it is speculated whether this could lead to an increased risk of infection.
Psoriasis and Risk of COVID-19
On analyzing the databases from April 2003 to December 2016, researchers found that people with psoriasis had a 36% higher chance of being hospitalized due to an infection. The study also revealed that there was a 33% increased risk of death because of the infection in people with psoriasis. This study suggests that there could be an increased susceptibility to an infection such as COVID-19.
The link between psoriasis and infection is known to be bidirectional. Certain infections could trigger psoriasis or psoriasis might be associated with other infections.
Psoriasis is also associated with certain comorbidities such as diabetes, obesity, increased cardiovascular risk, and metabolic syndrome. There is an increased risk of poor prognosis of COVID-19 associated with these comorbidities.
Drugs for Psoriasis and COVID-19
Since the start of the COVID-19 pandemic, experts have been concerned regarding the risks of using immunosuppressant drugs for psoriatic patients. Since there was insufficient evidence that the administration of these drugs increased the risk of COVID-19 infection a review was done.
Although the science behind the increased infection risk is yet to be known, it is suggested that the increased levels of Tumor Necrosis Factor (TNF) and Interleukin-17 (IL-17) in psoriasis patients could induce inflammation and thus making them susceptible to infections.
When studied, the drug methotrexate, showed barely any increase in the infection risk of COVID-19. Psoriatic patients already on methotrexate are advised to continue using it during the pandemic. While some TNF-alpha inhibitors showed a slight increase in the infection risk some did not. Since this information is limited, patients with psoriasis are suggested to initiate safer alternatives such as IL-17 and IL-23 inhibitors. The patients already on TNF-alpha inhibitors can continue the administration of this drug.
Some IL-17 inhibitors were also studied such as secukinumab, ixekizumab, and brodalumab. Usage of IL-17 inhibitors was noted to have increased the risk of candidal infections in psoriatic patients. The clinical trial also revealed a slight increase in the chances of getting upper respiratory tract infections while on secukinumab.
Compared to TNF-alpha inhibitors, Interleukin-17 inhibitors are considered safer for use for psoriatic patients during the pandemic. However, it is suggested that treatments should be decided on a case-to-case basis and advantages and disadvantages should be weighed.
Complications and Psoriasis
A study was conducted in New York from 3rd March 2020 through April 3rd, 2020. This study aimed to assess how COVID-19 affects patients with immune-mediated inflammatory disorders, such as psoriasis, and the effect their ongoing treatment has on COVID-19. The researchers' rationale is that a proinflammatory cytokine storm could lead to worse complications of COVID-19.
86 patients were studied out of which 62 were receiving biologics or Janus kinase (JAK) inhibitors.
This study revealed that the hospitalization rate of COVID-19 patients with immune-mediated inflammatory disorders was similar to the general COVID-19 patients. The infection affected them in similar ways.
The authors of this study note that the patients with inflammatory conditions are more likely to have worse complications if they also have comorbidities such as hypertension, diabetes, and chronic obstructive pulmonary disease. However, the sample size was limited and more research is required before amending any treatment plans.
Image Credit: Dotted Yeti/Shutterstock.com
Psoriasis and Vaccines
With new vaccines as well as older ones, people have concerns regarding their safety. The National Psoriasis Foundations suggests people with Psoriasis take the mRNA-based COVID-19 vaccine as soon as becomes available. The International Psoriasis Council has also reaffirmed the safety of the COVID-19 vaccine and states that there is no evidence that the vaccine will affect the severity or onset of Psoriasis.
According to a study in Greece, A hospital witnessed fourteen patients with sudden onset of psoriasis from 1st January 2021 to 10th May 2021. Five of these patients were on topical treatments and others were on none. Most of these patients also experienced a flare-up after the second dose of the vaccine. According to the author, there seems to be a link between Psoriasis and the COVID-19 vaccines, irrespective of the manufacturing type. They still recommend the administration of the vaccine against SARS-CoV-2.
Conclusion
People with Psoriasis could be more susceptible to Infections such as COVID-19 due to comorbid conditions. When it comes to the drugs for treating psoriasis, Interleukin-17 inhibitors are considered safer to use during the pandemic than TNF-alpha inhibitors. The complication risk could also be associated with comorbid situations. A lot more research is needed to study the effect the SARS-CoV-2 has on patients with psoriasis, till then the best barrier between them and the disease is vaccination against the virus.
Read more about psoriasis here.
References:
Naldi, L. (2021), Risk of infections in psoriasis. A lesson to learn during the SARS-CoV-2 pandemic. Br J Dermatol, 184. https://doi.org/10.1111/bjd.19190
Yiu, Z., et al.(2021), Risk of hospitalization and death due to infection in people with psoriasis: a population-based cohort study using the Clinical Practice Research Datalink*. Br J Dermatol,184, pp.78-86. https://doi.org/10.1111/bjd.19052
Gisondi P, Bellinato F, Chiricozzi A, Girolomoni G. (2020), The Risk of COVID-19 Pandemic in Patients with Moderate to Severe Plaque Psoriasis Receiving Systemic Treatments. Vaccines (Basel). doi: 10.3390/vaccines8040728
Lowes MA, Suárez-Fariñas M, Krueger JG. (2014). Immunology of psoriasis. Annu Rev Immunol, 32,pp.227-255.doi:10.1146/annurev-immunol-032713-120225
Sadeghinia, A, Daneshpazhooh, M.(2021). Immunosuppressive drugs for patients with psoriasis during the COVID-19 pandemic era. A review. Dermatologic Therapy. https://doi.org/10.1111/dth.14498
Haberman, R., et al. (2020). Covid-19 in immune-mediated inflammatory diseases—case series from New York. N. Engl. J. Med. 383(1), pp.85–88 https://doi.org/10.1056/nejmc2009567
Kamiya K, Komine M, Ohtsuki M. (2021).Biologics for Psoriasis during the COVID-19 Pandemic. Journal of Clinical Medicine. https://doi.org/10.3390/jcm10071390
Sotiriou, E., et al.(2021), Psoriasis exacerbation after COVID-19 vaccination: a report of 14 cases from a single centre. J Eur Acad Dermatol Venereol. https://doi.org/10.1111/jdv.17582
Further Reading
All Coronavirus Disease COVID-19 Content
The COVID-19 Pandemic: What have the experts learned?
What Mutations of SARS-CoV-2 are Causing Concern?
COVID-19: A Timeline From 1st Case to Vaccination
What is COVAX?
More…
Last Updated: Jan 18, 2022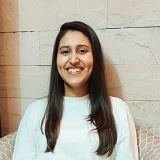 Written by
Akanksha Singh
Akanksha has studied Dental Surgery from Bangalore, India. During her undergraduate degree, she was awarded the Best Student in Academics in 2016 and obtained University ranks in Microbiology and Pathology, and Conservative Dentistry.
Source: Read Full Article