Woman loses eyes, part of brain to rare fungal infection months after dream wedding
16/11/2018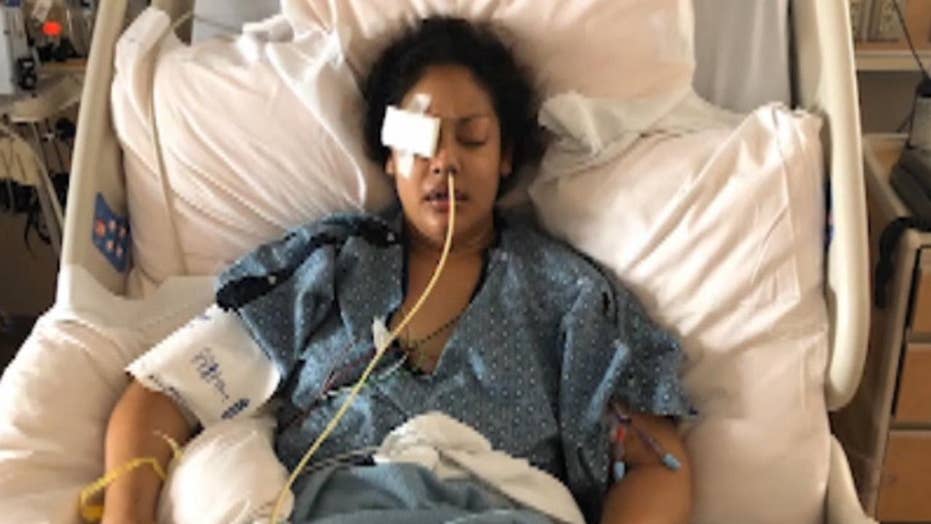 Woman loses eyes, part of brain to rare fungal infection
34-year-old Jessica Weldon from Arizona fighting for her life after contracting rare fungal infection, mucormycosis.
An Arizona woman has been in a battle for her life for weeks after a rare fungal infection spread throughout her body, costing her both eyes, her palate and part of her brain. Jessica Weldon, who celebrated her marriage to husband Chris in March, first suspected a sinus infection about 12 weeks ago, Fox 10 reported.
But when the 34-year-old, who has lupus, wasn't getting any better, doctors ordered a series of tests that revealed a severe fungal infection.
"They ended up doing a surgery and found out it's mucormycosis," her husband told the news outlet, adding that doctors immediately transferred his wife to Mayo Clinic.
DOC: 2 BOYS KILLED IN NJ OUTBREAK WERE IN 'IRREVERSIBLE SHOCK' WHEN THEY ARRIVED AT HOSPITAL
According to the Centers for Disease Control and Prevention (CDC), mucormycosis is a serious fungal infection caused by molds that live in the environment. Those with compromised immune systems are most at risk, with the fungus typically targeting the sinuses or lungs through inhalation. It can also enter the skin through a cut or skin trauma.
Symptoms of infection typically vary based on where the infection occurs but can lead to life-threatening scenarios. Weldon told Fox 10 that seven weeks ago doctors said his wife would not make it. Now, he said, they are cautiously optimistic.
"Jess is the strongest person I know," he told the news outlet. "I couldn't do it."
He said the prayers from supporters have helped the family.
'BATKID,' NOW 10, CANCER FREE 5 YEARS AFTER 'SAVING' SAN FRANCISCO
"We have so many people praying for us, praying for Jess, and she's hanging in there. She's a fighter."
A GoFundMe page set up on behalf of the family has raised more than $23,000 of its $125,000 goal.
Source: Read Full Article