Toddler with rare blood type sparks worldwide search for donor
04/12/2018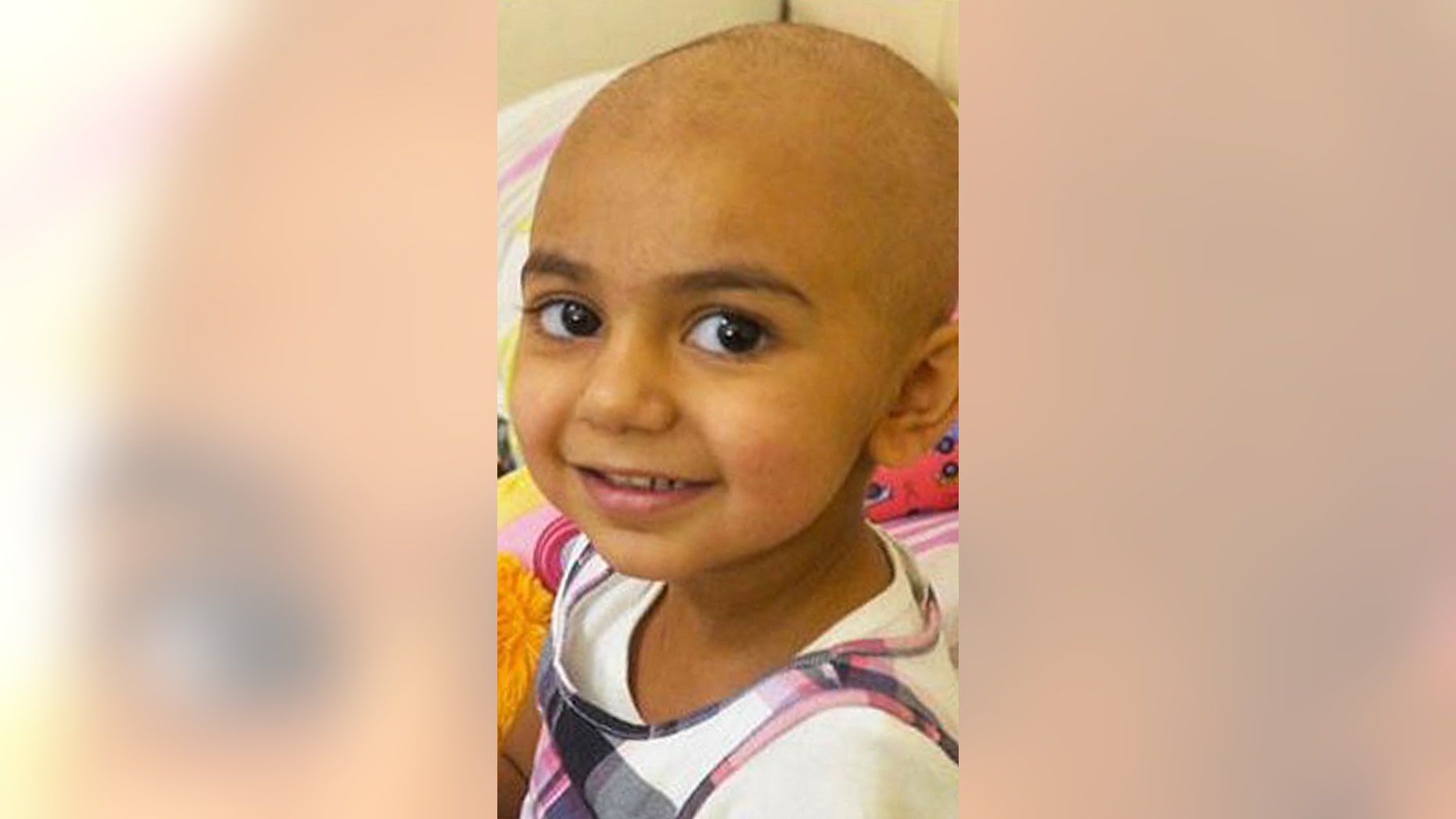 Zainab Mughal, who has neuroblastoma and requires life-saving transfusions, is missing the "Indian B" antigen in her blood due to a genetic mutation, complicating the search for her donor.
(OneBlood)
A worldwide search is underway to find a donor with an incredibly rare type of blood needed to help save a 2-year-old girl in Florida. Zainab Mughal, who has neuroblastoma and requires life-saving transfusions, is missing the "Indian B" antigen in her blood due to a genetic mutation.
Due to the mutation, experts say the possibility of finding a compatible donor who must be Pakistani, Indian or Iranian, is "less than 4 percent." Zainab's donor must also have an "O" or "A" blood type.
HOSPITAL INVESTIGATING AFTER MOM CLAIMS STAFF IGNORED ILL BABY
According to her father, none of her relatives who donated are a match, but three donors have been located in the United Kingdom. But OneBlood, the lab facilitating the search, said in a press release that she needs more blood than the three donors have given for her treatment. OneBlood, which said the ideal number of donors is between seven and 10, is offering to coordinate testing for anyone who believes they fit the criteria.
"This is all hands on deck," Frieda Bright, OneBlood's reference laboratory manager, said in a video promoting the search. "We are searching the world to try to find blood for this little girl."
According to The Miami Herald, the family's plight began two months ago after doctors discovered a tumor that had been growing undetected in Zainab's stomach. She was then diagnosed with cancer.
MONTANA 6-YEAR-OLD IS STATE'S FIRST FLU DEATH OF SEASON, FAMILY SAYS
Neuroblastoma most often occurs in infants and young children, and accounts for about 6 percent of all cancers in children. According to the American Cancer Society, there are about 800 new cases of neuroblastoma diagnosed each year. In about 2 out of 3 cases, the cancer has already spread to the lymph nodes or other parts of the body upon diagnosis.
"We were all crying," Raheel Mughal, the girl's father, said, according to the Miami Herald. "This was the worst thing we were expecting."
Source: Read Full Article