Scientists conduct meta-analysis of the impact of SARS-CoV-2 on sperm parameters
27/06/2022
Infertility is a common disorder of the reproductive system and affects approximately one-fifth of reproductive-aged couples. Around 40-50% of all cases are accounted for by male factors.
The global outbreak of the severe acute respiratory syndrome coronavirus 2 (SARS-CoV-2) virus posed serious risks to reproductive health, as it was observed that the male reproductive system could be vulnerable to SARS-CoV-2 infection.
In a new study published in the Journal of Assisted Reproduction and Genetics, scientists conducted a meta-analysis to study the impacts of coronavirus disease 2019 (COVID-19) on the male reproductive system.
About the study
Many pathological agents, especially viruses, play a crucial role in causing infertility. SARS-CoV-2, which was first discovered in 2019 in Wuhan, China, has shown the ability to cause life-threatening complications in humans. While researching the mode of spread of the virus, scientists observed close contact and droplets to be the two main media.
Further, the presence of SARS-CoV-2 in feces and urine motivated scientists to study the possibility of sexual transmission and the potential adverse impact of the virus on fertility.
Another important observation was the high expression level of angiotensin-converting enzyme 2 (ACE2) in the testes. ACE2 is the main receptor molecule of SARS-CoV-2 for binding and facilitating entry into host cells. This made the male reproductive system susceptible to SARS-CoV-2 infection. However, results on this link between infection and male fertility are inconclusive.
To address the above debate in the literature, in the current study, researchers conducted an exhaustive meta-analysis to investigate the potential effects of SARS-CoV-2 on a range of semen parameters. The parameters included sperm volume, motility, sperm count, concentration, and progressive motility. The authors claim this to be the first meta-analysis to delve deeper into the role played by this pathogen in influencing male fertility potential.
Findings
The potential of SARS-CoV-2 to cause significant impairments to the male reproductive system was indicated by the data that were collected. The virus was observed to exert a negative influence on many semen parameters. More specifically, researchers showed that the volume, concentration, motility, and sperm count were all reduced in COVID-19 patients, and this finding was consistent across many studies.
One study from researchers in Germany showed the impairment of semen parameters after moderate infection, albeit no effect of a mild COVID-19 infection on testis and epididymis function.
However, the small sample size was the main limitation of this study. Though, otherstudies have reported the reduction of sperm motility and total motile sperm count in patients with a history of mild COVID-19.
Another study conducted by scientists in China documented an elevated immune response in testis led to impaired spermatogenesis, in SARS-CoV-2 patients; and they also noted autoimmune orchitis in some patients. Contradictory results were obtained by Turkish researchers, who reported no specific negative effects on male reproductive health in a short period.
Research has also shown that the adverse effects of SARS-CoV-2 infection on sperm quality could be reversible. Scientists reported that while parameters, such as sperm count, sperm concentration, and motility were low at first sampling, the sperm vitality and morphology were unaffected. The former parameters increased after 3 weeks and the quantity of morphologically abnormal sperm was also reduced, during the second sample collection. One potential explanation for this temporary effect could be fever.
Only one study was found on the long-term effects of COVID-19 on semen parameters (i.e. after ≥90 days into the recovery). Scientists stated that the long-term effects may not be due to the direct effect of COVID-19. Psychopathological and stress factors could also have an adverse effect on sexual health. There could be other factors that contribute to long-COVID, but those are currently unknown.
Strengths and limitations
The key strength of this meta-analysis is the large sample size. It includes 12 studies of 973 men that aids a higher possibility of drawing relatively accurate conclusions. The representation across different countries and databases makes the conclusions robust and reliable.
Lastly, the quality appraisal indicated the good quality of the methodology applied in the included studies.
The first limitation of the study is not controlling for potential confounders, which could have an impact on the quality of semen. Second, the age of patients was not reported in all studies and age is a very important factor regarding the determination of male reproductive health.
The variation in the time between a positive COVID-19 test and semen collection varied across studies, and this represents a third limitation of the meta-analysis. Lastly, many studies did not report the disease severity, which could impact semen parameters.
Journal reference:
Xie, Y. et al. (2022) SARS-CoV-2 effects on sperm parameters: a meta-analysis study. Journal of Assisted Reproduction and Genetics. doi: https://doi.org/10.1007/s10815-022-02540-x https://link.springer.com/article/10.1007/s10815-022-02540-x
Posted in: Medical Science News | Medical Research News | Disease/Infection News
Tags: ACE2, AIDS, Angiotensin, Angiotensin-Converting Enzyme 2, Coronavirus, covid-19, Enzyme, Epididymis, Fertility, Fever, Genetics, Immune Response, Infertility, Molecule, Morphology, Orchitis, Pathogen, Receptor, Reproduction, Reproductive Health, Research, Respiratory, SARS, SARS-CoV-2, Semen, Severe Acute Respiratory, Severe Acute Respiratory Syndrome, Sexual Health, Sperm, Stress, Syndrome, Virus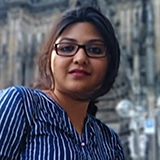 Written by
Dr. Priyom Bose
Priyom holds a Ph.D. in Plant Biology and Biotechnology from the University of Madras, India. She is an active researcher and an experienced science writer. Priyom has also co-authored several original research articles that have been published in reputed peer-reviewed journals. She is also an avid reader and an amateur photographer.
Source: Read Full Article