Researchers explore Mediterranean diet and its health benefits in managing obesity
22/02/2023
A review article published in the journal Experimental Gerontology describes the utility of Mediterranean diet (MedDiet) in the prevention and management of obesity.
Background
Obesity is a major public health concern worldwide, with more than two-thirds of Western adults being classified as obese or overweight. A body mass index (BMI) of over 30 kg/m2 is considered to be obesity.
Unhealthy diet and improper lifestyle have caused about 3-fold induction in obesity prevalence worldwide. Studies have shown that obesity reduces life expectancy and increases the risk of developing several non-communicable diseases, including cardiovascular and metabolic diseases, type 2 diabetes, neurodegenerative diseases, neuropsychiatric disorders, and cancer.
Clinical consequences of obesity can be controlled by reducing body weight by 5 – 10%. MedDiet is considered to be a potent intervention for reducing body weight. Several studies investigating this traditional diet have highlighted its importance in preventing and managing non-communicable diseases and mortality.
Dietary interventions in obesity
Consumption of high-calorie, low-nutrient diets with plenty of processed and ultra-processed foods is increasing in Western countries, which is the main reason behind high prevalence of obesity. In contrast, low-fat, low-carbohydrate, high-protein diets are known to have many health benefits.
MedDiet is primarily a plant-based diet containing plenty of fresh vegetable and fruits, nuts and seeds, legumes, and whole grains. The diet allows moderate consumption of fish, egg, seafood, and dairy products. Consumption of sweets and red meat/processed meat is occasionally allowed in this diet. The main beverage is water; however, small portion of wine is allowed with each meal.
The diet includes 35 – 45% dietary fats that are mostly monounsaturated and polyunsaturated fatty acids and a small amount of saturated fats. The main source of fat is olive oil which is used for seasoning and cooking.
Large-scale clinical trials on MedDiet have pointed out that the diet has high efficacy in reducing the risk of cardiovascular diseases. The diet is also known to induce body weight loss, reduce central adiposity, and control blood glucose and cholesterol levels.
Cancer Research eBook
Compilation of the top interviews, articles, and news in the last year.
Download a free copy
Among overweight individuals, the diet reduces the risk of obesity development. The effect of MedDiet on body weight increases when used in combination with energy restriction, regular physical activity, and longer follow-up period.
Studies investigating the effect of MedDiet supplemented with almonds have shown that the diet protects against obesity-related white adipose tissue dysfunction and reduces blood levels of pro-inflammatory modulators and low-density lipoprotein-cholesterol.
Clinical trials involving non-diabetic individuals have shown that the MedDiet supplemented with extra virgin olive oil is highly effective in reducing the risk of type 2 diabetes, metabolic syndrome, and non-alcoholic fatty liver disease. In particular, extra virgin olive oil-enriched MedDiet has been found to reduce the risk of type 2 diabetes by 40% in non-diabetic patients.
In addition to cardiometabolic and weight loss benefits, MedDiet reduces the risk of cognitive decline, depression, and certain types of obesity-related cancers, including head and neck, liver, gastric, breast, and colon cancers.
Mode of action of MedDiet
The MedDiet is an optimal combination of various nutrients, including monounsaturated and polyunsaturated fatty acids, proteins, starches, vitamins, minerals, fibers, and many bioactive compounds (polyphenols, terpenes, phytosterols, etc.).
Low-grade chronic inflammation is a major hallmark of obesity, characterized by production and release of pro-inflammatory cytokines and adipokines from white adipose tissue cells and infiltrated inflammatory cells. Other characteristic features of obesity and non-communicable diseases include increased autophagy, altered gut microbiota composition, increased angiogenesis, and increased cellular proliferation.
Nutrients and bioactive compounds included in MedDiet have high anti-inflammatory and antioxidant properties that effectively reduce chronic inflammation associated with obesity. Anticancer properties of bioactive compounds in MedDiet reduces the risk of cancer development and progression.
High-fiber content in the MedDiet helps maintain a favorable gut microbiota composition and facilitates the production of short chain fatty acids. In addition, the dietary components of MedDiet help reduce insulin resistance, improve blood lipid profile, prevent endothelial dysfunction, reduce oxidative stress and inflammation, improve immune responses, and reduce blood clot formation in blood vessels.
Collectively, health benefits associated with the MedDiet provide immense opportunity to control the pandemic of two highly preventable health conditions, obesity and type 2 diabetes. The MedDiet also reduces the risk of obesity- and diabetes-related cardiovascular diseases and mortality.
Journal reference:
Dominguez LJ. (2023). Mediterranean diet in the management and prevention of obesity. Experimental Gerontology. https://www.sciencedirect.com/science/article/pii/S0531556523000426?via%3Dihub doi: https://doi.org/10.1016/j.exger.2023.112121
Posted in: Medical Science News | Medical Research News | Disease/Infection News
Tags: Adipose, Angiogenesis, Anti-Inflammatory, Antioxidant, Autophagy, Blood, Blood Clot, Blood Vessels, Body Mass Index, Cancer, Carbohydrate, Cardiometabolic, Cholesterol, Chronic, Cytokines, Depression, Diabetes, Diet, Efficacy, Fatty Acids, Fatty Liver, Fish, Gerontology, Glucose, Inflammation, Insulin, Insulin Resistance, Life Expectancy, Lipoprotein, Liver, Liver Disease, Meat, Metabolic Syndrome, Minerals, Mortality, Neck, Neurodegenerative Diseases, Nutrients, Obesity, Olive Oil, Oxidative Stress, Pandemic, Physical Activity, Proliferation, Protein, Public Health, Saturated Fats, Stress, Syndrome, Terpenes, Type 2 Diabetes, Vitamins, Weight Loss, Wine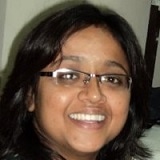 Written by
Dr. Sanchari Sinha Dutta
Dr. Sanchari Sinha Dutta is a science communicator who believes in spreading the power of science in every corner of the world. She has a Bachelor of Science (B.Sc.) degree and a Master's of Science (M.Sc.) in biology and human physiology. Following her Master's degree, Sanchari went on to study a Ph.D. in human physiology. She has authored more than 10 original research articles, all of which have been published in world renowned international journals.
Source: Read Full Article