Not Testing VO2 Max in Your Older Patients? Here's Why You Should
15/02/2023
Physicians routinely monitor cholesterol, blood pressure, and glucose levels to get a clearer picture of their patients' overall health. But a group of experts argues that having an accurate read of a person's ability to absorb oxygen during peak exertion ― VO2 max ― is just as important.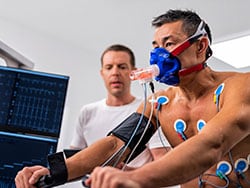 Once the focus of cyclists and other elite athletes, VO2 max has in recent years caught the attention of geriatricians, who have linked the measure to maximum functional capacity ― an umbrella term for the body's ability to perform aerobic exercise.
"Function is prognostic of mortality," said Daniel E. Forman, MD, FAHA, FACC, professor of medicine and chair of the Section of Geriatric Cardiology at the University of Pittsburgh Medical Center. "If you aren't looking at that, you're missing the boat."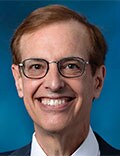 Dr Daniel Forman
Although cardiopulmonary exercise testing (CPET) remains the gold standard for assessing VO2 max, Forman said clinicians often overlook CPET because it is old.
Getting Precise
As a person ages, the amount of physical activity they need to stay fit varies, depending on their genes, their health, and their fitness history. Measuring VO2 max can help doctors better prescribe physical activity, both with regard to specific exercises and for how long, Claudio Gil Araújo, MD, PhD, dean of research and education at the Exercise Medicine Clinic at CLINIMEX in Rio de Janeiro, Brazil, told Medscape Medical News. The test can also measure progress.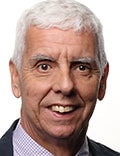 Dr Claudio Gil Araújo
"Guidelines talk about how much exercise you should do every week, but it's somewhat misleading because the health outcomes are much more linked to physical fitness than the amount of exercise you do," Araújo said. Treating a patient with hypertension requires an individualized approach. "The same thing is true with exercise," he said.
A person with high aerobic fitness, either because of favorable genetics or because they have maintained good fitness by exercising throughout their life, may need less activity, but 200 minutes per week may not be enough for someone else.
In his own lab, Araújo is following "dozens" of men and women who have been able to increase their ability to exercise ― especially high-intensity activity ― over time. And their VO2 max readings have risen, he said.
Getting patients moving and collecting data on VO2 max is the most precise way to measure aerobic fitness. But the test is far from a staple in primary care.
Araújo said a growing body of research has long shown VO2 max to be a significant determinant of health and one that physicians should be paying closer attention to, especially for aging patients.
"If someone has a low VO2 max, the treatment to correct this unfavorable health profile is to increase exercise levels," Araújo said. "This is a very relevant public health message."
Investigators have found that inactivity increases a person's risk of dying by about the same amount as smoking and that a sedentary lifestyle increases with age . A patient's fitness is crucial to his or her overall health, and VO2 max can play a key role. Poor performance on CPET could be a warning regarding a number of conditions, particularly cardiovascular and lung disease, Araújo said.
Indeed, acing the CPET is not easy.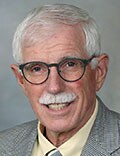 Dr Thomas Allison
"Your joints have to be normal, you can't have low potassium, low sodium, or high blood sugar, your heart has to pump well, your blood vessels have to be healthy," said Thomas Allison, PhD, MPH, director of the Integrated Stress Testing Center and the Sports Cardiology Clinic at Mayo Clinic, in Rochester, Minnesota. "All of those things can show up on the treadmill in terms of your VO2 max."
Low VO2 max can be a physician's first indication to investigate further. A review published in November 2022 in the International Journal of Cardiology Cardiovascular Risk and Prevention outlined what cross-sectional and longitudinal studies have documented regarding how VO2 max changes as people age. From ages 18 to 35, VO2 max remains fairly consistent. Between 35 and 55, it drops slightly but inexorably before falling sharply, if inconsistently. This inconsistency is where the important data lie.
"That lower level of physical activity may just be a behavioral change that needs to be reversed, or it could be a change that has been forced by underlying occult disease," Allison said. That older people can't run as fast as young people or are more likely to die in a given period than young people is not surprising. "The question is, at any given age, does your fitness level predict good health outcomes?" he said. "And the answer is yes."
Fitness should be treated as any other data point, he added.
"If I want to know your blood pressure, I'm going to check your blood pressure; I'm not going to just ask you what it is," Allison said. "If I ask if you have any limitations or symptoms with exercise or how physically active you are, if possible, I want to check that."
Culture Shift
Forman acknowledged that VO2 max tests can be difficult and expensive to administer in offices that aren't already equipped with CPET machines. He said conducting other assessments, such as observing the patient performing a short walk, won't provide as accurate data but is better than not assessing function at all.
"Specialists all have different things they measure, but function is the common denominator. For an aging population, it is the number one thing we should be looking at," Forman said. "It's a skill set, it's an investment, it's a change in culture at a time when cardiologists are obsessed with getting the latest imaging machines."
Allison said all cardiologists should assess their patients' VO2 max and that family medicine doctors should use the test for certain patients, such as those who have gained an unusual amount of weight or report being out of breath more than usual.
"We have all sorts of things that can go wrong with us as we get older, but if we're sitting in a doctor's office, it may not be apparent what they are," Allison said. "We have to get patients up and moving."
The authors have disclosed no relevant financial relationships.
Kaitlin Sullivan is a freelance health, science and environment reporter based in Colorado.
For more news, follow Medscape on Facebook, Twitter, Instagram, and YouTube.
Source: Read Full Article