New cell-based assay shown to rapidly profile drug resistance to three widely used SARS-CoV-2 main protease inhibiting drugs
01/03/2023
*Important notice: bioRxiv publishes preliminary scientific reports that are not peer-reviewed and, therefore, should not be regarded as conclusive, guide clinical practice/health-related behavior, or treated as established information.
In a recent study posted to the bioRxiv* pre-print server, researchers tested three next-generation severe acute respiratory syndrome coronavirus 2 (SARS-CoV-2) main protease (Mpro) inhibitors, that is, nirmatrelvir, ensitrelvir, and FB2001, using a novel cell-based assay.
Immunology eBook
Compilation of the top interviews, articles, and news in the last year.
Download a free copy
The researchers demonstrated that these coronavirus disease 2019 (COVID-19) drugs can be effective against SARS-CoV-2 variants resistant to nirmatrelvir and vice versa.
Background
Paxlovid, whose active component is nirmatrelvir, is a SARS-CoV-2 Mpro inhibitor widely used as a COVID-19 drug. However, scientists are concerned that, like other antivirals and vaccines, SARS-CoV-2 might also give rise to new variants with the potential to resist nirmatrelvir. Several studies have already found multiple candidate nirmatrelvir-resistance mutations.
Therefore, while there is an urgent need to assess the potential impact of these mutations, researchers are also actively working to develop novel Mpro-inhibiting drugs with varying drug resistance mechanisms.
Multiple single amino acid substitutions, e.g., T21I, in SARS-CoV-2 variants show insignificant resistance to all three drugs, namely, nirmatrelvir, ensitrelvir, or FB2001. M49L and M49I confer selective resistance to ensitrelvir, whereas A173V confers the same to nirmatrelvir. Similarly, ∆P168 elicits comparable resistance against ensitrelvir, or FB2001, and synergistic resistance to nirmatrelvir in combination with A173V.
Other mutations also confer resistance against these drugs. For instance, L167F and S144A show the most resistance to ensitrelvir, followed by nirmatrelvir and FB2001. Contrastingly, E166V, and E166V with L50F trigger a higher resistance to nirmatrelvir, followed by ensitrelvir. However, its resistance to the FB2001 drug was extremely low.
About the study
In the present study, researchers used an expanded panel of Mpro single and double mutants to determine resistance profiles of nirmatrelvir, ensitrelvir (Xocova), and FB2001, a potential next-generation COVID-19 drug. Further, they used a gain-of-signal system as a quantitative metric for Mpro functionality. With an evolution and structure-guided approach, this assay characterized candidate nirmatrelvir- and ensitrelvir-resistance mutations in living cells.
The gain-of-signal system uses a higher expression of wildtype SARS-CoV-2 Mpro for cleaving multiple substrates in cells, including the one needed for ribonucleic acid polymerase (RNAPol) II-dependent gene expression. Any genetic mutation phenocopy the chemical dose responsiveness of this system using the Src-Mpro-Tat-Luc reporter, resulting in low to high luminescence. The assay used Mpro variant constructs and displayed a range of luminescence levels, which (in the absence of a drug) indicated normal, weakly compromised, and strongly compromised Mpro activity.
Results
Consistent with in vivo drug resistance studies using animal models, the gain of cell assay results suggested that several Mpro variants could confer limited drug resistance with minimal loss in Mpro functionality and, subsequently, higher viral fitness. Contrastingly, those with E166V mutations required suppressor mutations (e.g., L50F) to restore Mpro function for sufficient SARS-CoV-2 replication. Regardless of the molecular mechanism, all three drugs, nirmatrelvir, ensitrelvir, and FB2001, displayed distinct resistance mechanisms, which researchers called "fingerprints."
In addition, FB2001 might confer a higher resistance barrier because the researchers noted that none of the Mpro variants tested conferred strong resistance to this drug. Studies have shown that patients suffer from bona fide resistance or Paxlovid rebound. With appropriate formulations, ensitrelvir and FB2001 might be effective in such cases.
Conclusions
To conclude, the gain-of-signal cell-based assay remarkably recapitulated the findings from studies using replication-competent SARS-CoV-2 and appears to be a safe and quick method for drug resistance assessments.
As more SARS-CoV-2 variants emerge, expanding this assay's variant panel could help assess drug-resistance mechanisms ("fingerprints") of next-generation Mpro -inhibiting drug candidates. This early profiling strategy would abate the risks of developing SARS-CoV-2 drugs susceptible to cross-resistance. In addition, it could help identify Mpro inhibitors most resistant to viral mutations.
*Important notice: bioRxiv publishes preliminary scientific reports that are not peer-reviewed and, therefore, should not be regarded as conclusive, guide clinical practice/health-related behavior, or treated as established information.
Journal reference:
Preliminary scientific report. Seyed Arad Moghadasi, Rayhan Biswas, Daniel A Harki, Reuben Harris. (2023). Rapid resistance profiling of SARS-CoV-2 protease inhibitors. bioRxiv. doi: https://doi.org/10.1101/2023.02.25.530000 https://www.biorxiv.org/content/10.1101/2023.02.25.530000v1
Posted in: Medical Science News | Medical Research News | Disease/Infection News
Tags: Amino Acid, Assay, Cell, Coronavirus, Coronavirus Disease COVID-19, covid-19, Drugs, Evolution, Gene, Gene Expression, Genetic, in vivo, Living Cells, Mutation, Polymerase, Respiratory, Ribonucleic Acid, SARS, SARS-CoV-2, Severe Acute Respiratory, Severe Acute Respiratory Syndrome, Syndrome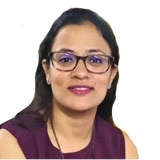 Written by
Neha Mathur
Neha is a digital marketing professional based in Gurugram, India. She has a Master's degree from the University of Rajasthan with a specialization in Biotechnology in 2008. She has experience in pre-clinical research as part of her research project in The Department of Toxicology at the prestigious Central Drug Research Institute (CDRI), Lucknow, India. She also holds a certification in C++ programming.
Source: Read Full Article