Loneliness Risk Elevated Among Young Cancer Survivors
31/01/2023
Young adults who survive cancer are more likely than cancer-free siblings to be lonely and to develop emotional distress, risky behaviors, and new chronic conditions as a result, findings from a large retrospective study suggest.
Young cancer survivors were two times more likely to report loneliness at study baseline and follow-up. Loneliness at these times was associated with an almost 10-fold increased risk for anxiety and a nearly 18-fold increased risk for depression.
"We observed an elevated prevalence of loneliness in survivors compared to sibling controls and found that loneliness was associated with emotional, behavioral, and physical health morbidities," lead study author Chiara Papini, PhD, of St. Jude Children's Research Hospital in Memphis, and her colleagues write. "Our results highlight the importance of identifying and screening young adult survivors of childhood cancer for loneliness and the need for targeted interventions to reduce loneliness."
The article was published online earlier this month in the journal Cancer.
Most young cancer survivors in the United States reach adulthood and need to play catch-up: make up for missed school and work, become reacquainted with old friends, and develop new friendships, social networks, and intimate relationships. Meeting these needs may be hindered by adverse physical and psychosocial problems that linger or develop after treatment, which may leave cancer survivors feeling isolated.
"Young adult survivors of childhood cancer are navigating a developmental period marked by increased social expectations, during which loneliness may have significant impact on physical and mental health," Papini and colleagues say.
To better understand the risks of loneliness among young cancer survivors, Papini and her colleagues analyzed data from the retrospective Childhood Cancer Survivor Study, which followed young survivors who had been diagnosed with a range of cancers before age 21 years. Study participants had been treated at one of 31 study sites in North America and had survived 5 years or longer after diagnosis.
The 9664 survivors and 2221 randomly sampled siblings ranged in age from 19 to 39 years at the time they completed a survey that assessed emotional distress at baseline and at follow‐up about 6.6 years later. At baseline, the median age of the survivors was 27 years, and a median of 17.5 years had passed from the time of their diagnosis.
The most common diagnoses were leukemia (35%), Hodgkin lymphoma (15%), central nervous system (CNS) tumors (14%), and bone tumors (10%). More than half (56%) had received radiation therapy.
Using multivariable models, the researchers found that survivors were more likely than siblings to report moderate to extreme loneliness at either baseline or follow‐up (prevalence ratio [PR], 1.04) and were more than two times more likely to report loneliness at both baseline and follow‐up (PR, 2.21).
Loneliness at baseline and follow‐up was associated with a much greater risk for anxiety (relative risk [RR], 9.75) and depression (RR, 17.9). Loneliness only at follow‐up was linked with increased risks for suicidal ideation (RR, 1.52), heavy or risky alcohol consumption (RR, 1.27), and any grade 2–4 new‐onset chronic health condition (RR, 1.29), especially a neurologic one (RR, 4.37).
Survivors of CNS tumors (OR, 2.59) and leukemia (OR, 2.52) were most likely to report loneliness at both baseline and follow‐up, though survivors of four other cancer types also faced an elevated risk of loneliness: neuroblastoma (OR, 2.32), bone tumor (OR, 2.12), soft tissue sarcoma (OR, 1.78), and Hodgkin lymphoma (OR, 1.69).
Treatment type appeared to matter as well. Survivors who underwent amputation (OR, 1.82) or were treated with cranial radiation therapy (OR, 1.56) or corticosteroids (OR, 1.31) were more likely to report loneliness at baseline and follow‐up in comparison with those who did not report loneliness.
The authors acknowledge limitations to the study, including the fact that roughly 90% of survivors and siblings were White, which limits the applicability of their results to diverse groups. In addition, the responses were self-reported without external validation.
Overall, though, the findings provide a framework for clinicians to understand and identify loneliness among young cancer survivors and help survivors cope with these feelings.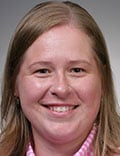 Dr Rachel Moore
"The Childhood Cancer Survivor Study provides the largest and the most comprehensive dataset on childhood cancer survivors and healthy-sibling comparisons, giving us powerful data on survivorship, late effects, and psychosocial and health outcomes," Rachel M. Moore, PhD, child psychologist at Children's Mercy Kansas City in Missouri, told Medscape Medical News by email.
Asking a simple question — "Are you feeling lonely?" — can identify at-risk survivors and enable healthcare teams to provide timely interventions that address young patients' physical and psychological needs, said Moore, who was not involved in the study.
Moore noted that within her clinical practice, "adolescent and young adult survivors frequently discuss loneliness in their daily lives. They feel different from their peers and misunderstood. Having a conversation early in survivorship care about the experience of loneliness as a product of cancer treatment can open the door to regular screening and destigmatizing mental health services."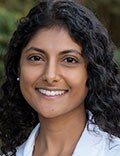 Dr Rusha Bhandari
Supporting young people throughout their survivorship journey is important, said Rusha Bhandari, MD, medical director of the Childhood, Adolescent, and Young Adult Cancer Survivorship Program at City of Hope in Duarte, California. This study can help ensure that clinicians "provide comprehensive care, including psychosocial screening and support, to meet the unique needs of our young adult survivors," said Bhandari, who also was not involved in the research.
The National Cancer Institute and the American Lebanese Syrian Associated Charities (ALSAC) supported the study. One co-author reported receiving corporate consulting fees. Papini, the remaining co-authors, and Moore, Bhandari, and Hocking report no relevant financial involvements.
Cancer. Published online January 16, 2023. Abstract
For more news, follow Medscape on Facebook, Twitter, Instagram, and YouTube .
Source: Read Full Article